Transparent Canopy Rental In Kuala Lumpur, Selangor, Penang, Johor
Transparent Canopy can bring out a sense of class for your event. It is beautiful, elegant, and very impressive under moonlight. Think of Harry Potter and his magical tent, you will get the same sense of magical feelings with the right crowd, right music, right breeze, and right decoration. Transparent canopy by far is one of the most sought after canopies in Malaysia. The price is affordable as well.
Malaysia is a very hot and humid country, it is not recommended if your event starts around noon because the material cannot deflect sunray as efficient as Arabian or other canvas.If your event starts in the evening, Transparent Canopy is definitely feasible. A normal canopy comes in the size of 20 feet by 20 feet. Each canopy can hold up to 40 pax with 4 tables and 40 chairs. It is suitable for wedding party, buffet dinner, and birthday parties.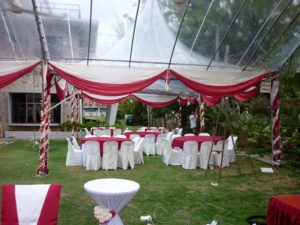 Package:
Transparent Canopy comes hand-in-hand with fairy lights. Together with scallops, tables and chairs, your canopy will look stunning during event evenings. Some of the variations you can change / add-ons are:
– Table Skirting
– 2x Scallops
– Banquet Chairs
– Chivari Chairs
– Cocktail Tables
– and more.
Contact us at 017-4428763 or email to Rental@TentHouz.com for your affordable canopy rental. Here at TentHouz we wish you all the best in leading your event and we are ready to support.
40x Banquet Chairs + Covers

40x Banquet Chairs + Covers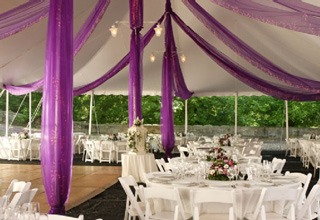 Outdoor Events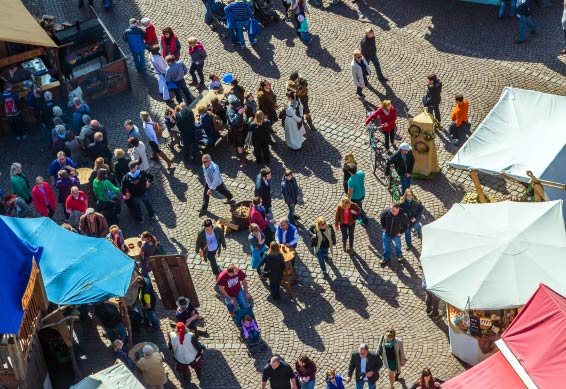 Festivals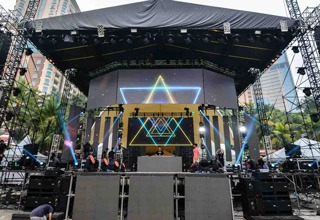 Stage & Others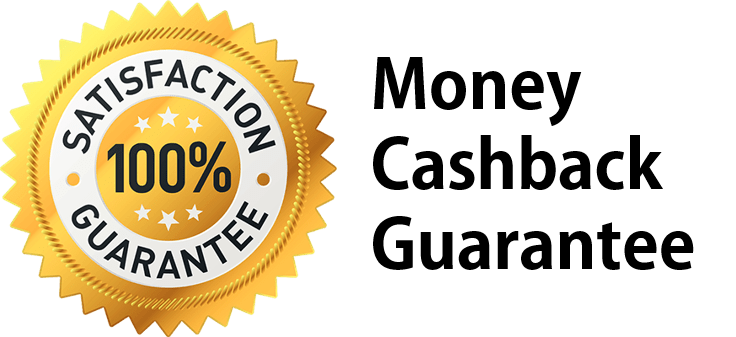 100% Money-back Guarantee
Why stress when you can enjoy ZERO risk? TentHouz offers a spectacular "100% Money-Back Guarantee" when you hire us. This is our brand promise for quality assurance.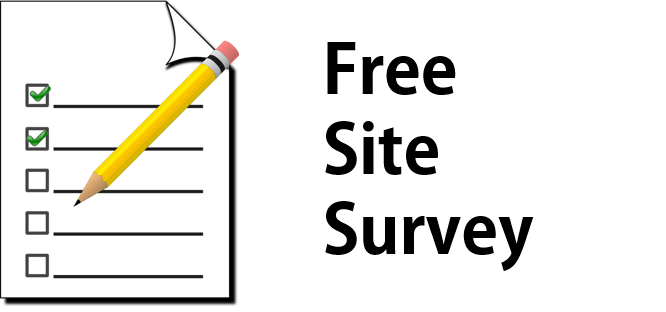 FREE Site Survey
Need help in planning the event layout? TentHouz provides a complimentary site visit and consultation to better understand the plan and your event needs.
I was making preparation for my wedding when I stumbled across a problem of finding a canopy for wedding eve dinner in my house. I discovered Tenthouz and other service providers online and after reviewing their portfolio, I find Tenthouz's services to be most professional and elegant among the rest. So, I decided to give them a call. The customer service was very friendly and offered several clever suggestions which I overlooked. Their service fee is reasonable considering their service quality and response efficiency. One last thing that I admire the most about them is their cleanliness in their chairs and tables. I have had happy guests expressing their delight for clean tents, chairs and tables – they had an ugly experience of dusty and stained chairs as well as irritating squeaky (due to rusty joints) ceiling fans in the past. I will definitely be a customer again!
Ray Ng
I was organizing a party for my family, the local dealers couldn't fulfilled so I gave TentHouz a shot. They were fast, effective and friendly. Ye Shean
Want More Than Packages Can Offer?